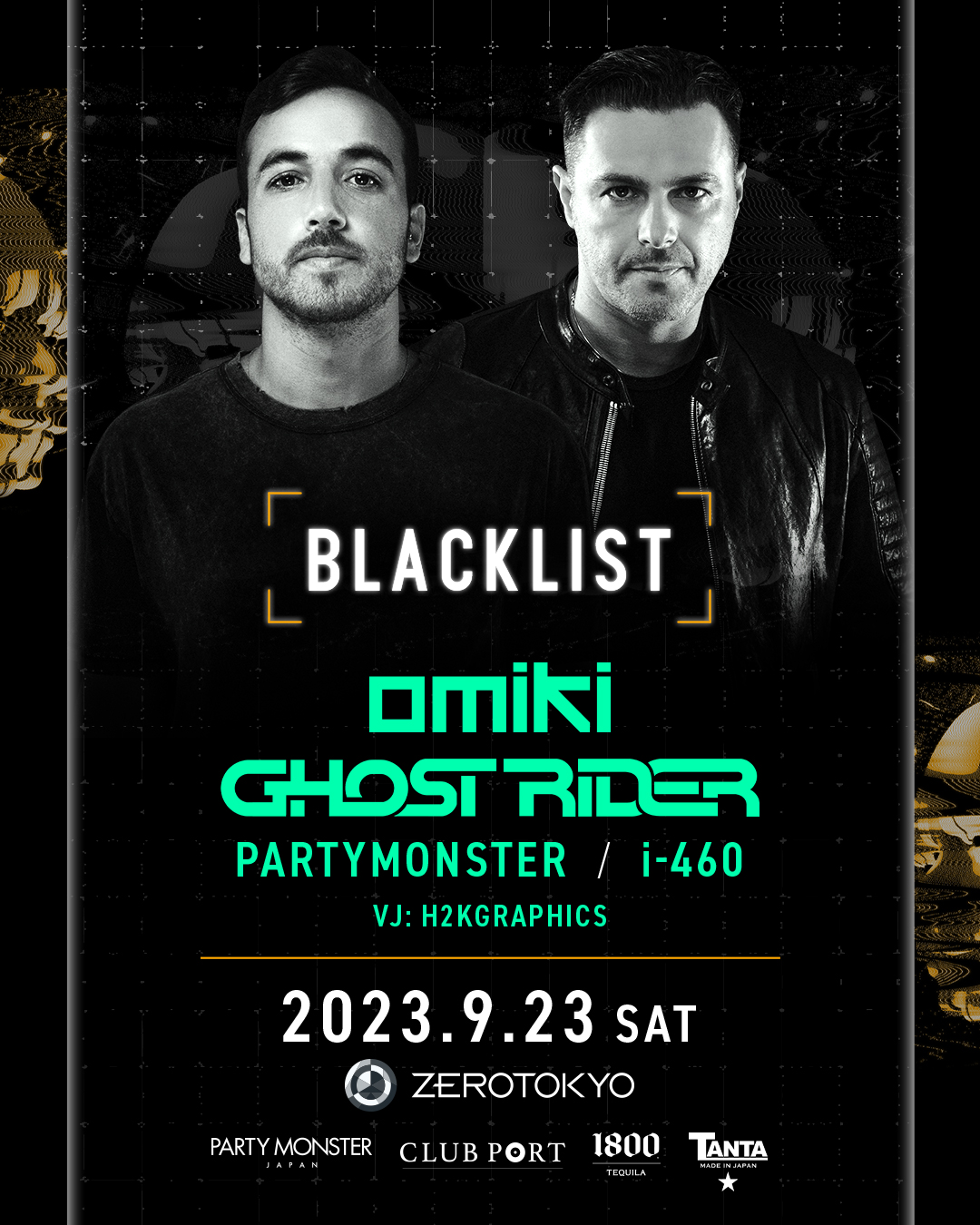 2023.09.23 SAT
-BLACKLIST-Episode2-
Indira Paganotto Cancellation
We are writing to inform you that one of the headliners, Indira Paganotto, has cancelled (postponed) her visit to Japan for BLACKLIST-Episode 2- scheduled for Saturday, September 23, 2023, due to a doctor's stop.
As Indira has announced on her official SNS, she has been suffering from an ear infection and is unable to fly. She had cancelled her other performances in the U.S., Taiwan, Vietnam, etc. until the last minute to prepare for the Japan tour, but due to the effect on her eardrums, the doctor has not given her permission to fly and perform in Japan, and she has decided to postpone the Japan tour.
The date of the postponement is still under discussion with the artist and will be announced later.
BLACKLIST-Episode 2 will be held with two other artists.
Please look forward to the performance this weekend.
Ticket refunds will be accepted until 5 p.m. on September 22, one day before the performance date, so please contact the following e-mail address with the name of the purchaser, number of people, purchaser number and refund information.
Please note that refunds will not be processed after the deadline.
Refund address] blackl1st.japan810@gmail.com
The event has been packed out to rave reviews!
The second chapter of "BLACKLIST," which became a legend overnight, is about to begin.
On September 23 (Sat) at the new Tokyo landmark "ZEROTOKYO", the place will be the same as last time.
The headliners who lead the world of electro music will again heat up the night in Shinjuku.
Let us introduce two artists representing Israel, the kingdom of music.
Omiki" is signed to Progressive Trance's huge "Spin Twist" record label. He has done Remix Tracks for ASTRIX and has performed at many big festivals.
He is an artist.
Next, "Ghost Rider" was released on Progressive Trance's
He has released a number of tracks on Progressive Trance's prestigious label, Iboga Records, starting with the release of "Ghost Rider".
His emo and melodic tracks are sure to rock the floor.
This year's event is another chance to experience the world's top class sound and to meet some of the artists who are leading the festival scene,
the leading artists in the festival scene.
BLACKLIST-Episode 2- will also be held with some of the leading artists in the festival scene.
Let's wear black and dance till the morning!
OPEN

23:00

PRICE

DOOR:¥6,000(1Drinks)
PRE-SALE:¥5,000(2Drinks)
Dress in Black Get 1Drink More!
*This event is not eligible for various special offers.

GENRE

TECHNO / TRANCE
Artist
B4 Z HALL

Omiki / Ghost Rider / PARTYMONSTER / i-460

B3 RING

AJ / FUMOFFU / Li Na Res Bryan / PONTA / Ryooky / 鬼軍曹

B2 BOX

CAKRA / Tsuyoshi Suzuki / UNI / @raki / 30

B2 R BAR

DALJAE / FLAVIO / Jackson / Kaito / KAZMAX / MILLY

OTHER

【ENTER】
AyaKana / ChiWaWa / HARUKA / RIRI / RON / SWEETS / TOSHI